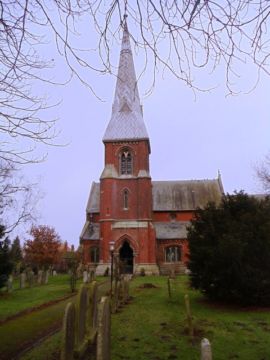 Our Church…….
Of All Saint's was gifted by the Rev'd. Basil Beridge and consecrated in 1871 as a replacement and enlargement of an earlier building destroyed by fire, which itself replaced our first church; the only reminder of which is the lovely 15th. century font with its lofty oak Victorian cover. This font has recently gained fame as it has been the subject of research into medeival carvings by the university of Houston.
The noticeable tilt to the chevron leaded spire is there because the tower stands on 'new' ground and not the earlier footings.
Resembling the early English style, the interior of the building is magnificently simple, and yet beautifully proportioned, only the plainest of materials are used, save the 3 lancets of stained glass which make up the imposing East window, and yet the overall effect for a small village church is a masterful example of the work of architect E Browning.
A reminder of the previous building is to be found in an early photograph on the North Wall.
A programme of maintenance work is now under way to make sure that this lovely building is as beautiful for future generations as it has been for us.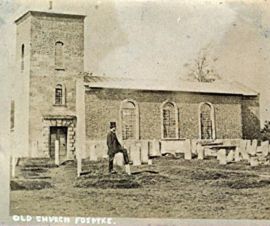 Photo by lincolnourchurch.web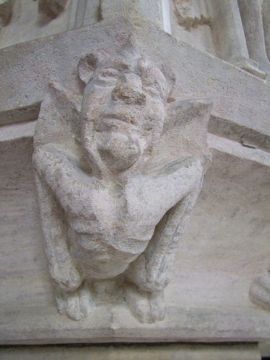 Photo by University of Houston